Written by The Ideas Suite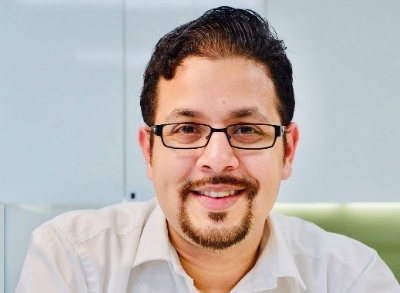 Growing up with a severely autistic brother, Ashish ('Ash') Bhattacharya realised there was very limited assistance for autism families where it was needed most: in the home. He left a secure job and invested his $85,000 in savings to kick-start a digital intervention program for autism families – called Autism 360 – in November last year. Since then, the program has helped hundreds of families across Australia, fostered a community of more than 10,000, expanded to the US, received more than 1000 applications from the US, Canada, NZ, and the UK, and is turning over $1.5 million.
Throughout his childhood in India, Ash watched his parents struggle to raise his severely autistic brother. Struggling with socialisation and schooling, Ash's brother was unable to make friends, was transferred to a special needs school, and could not leave the house alone without getting lost. Imitating some of his brother's repetitive behaviours, Ash experienced temporary speech impairment and a loss of interest in social activities. At age 12, he was diagnosed with Asperger syndrome – which, today, is classified as a high-functioning form of autism.[1] During his childhood, Ash admits his parents also had a false sense of hope that, at some point, his brother was going to 'grow up' and develop his own independence. However, even at age 39, he is semi-verbal and financially dependent on Ash and his parents for his daily living needs. Ash has since recognised that, while knowledge and awareness of autism have increased, the cookie-cutting and 'one-size-fits-all' strategies to treat it have remained the same.
Ash migrated to Australia in 2010 and built a successful IT career in Sydney within blue-chip companies. Driven by his childhood experiences, Ash and his wife Shaeri – parents of two – developed autism information site Autismag (autismag.org) in 2014. He opened an office in Delaware, US, in 2019, and today the site has a subscription base of 74,000.
In his extensive research, Ash discovered that early, intensive parent-driven intervention at home can improve outcomes for children on the autism spectrum.[2] In 2018, he left his job and developed the model for a digital in-home program, Autism 360. This three-month program matches a parent with a specialist practitioner or 'coach' with whom they create assessable home-based goals and activities based on the child's needs. It incorporates applied behaviour therapy (ABA) and the Development, Individual Difference, Relationship-based Model (DIR Model), as well as strategies from occupational, behavioural and speech therapists. Parents are also 'buddied-up' with another autism parent to share experiences, ideas and perspectives.
Ash ran a pilot of the program in June 2019, in which 10 families were each matched with a therapist. It had a 90 per cent success rate. In fact, most found the program so useful they re-enrolled once it launched to market. 
In November 2019, Ash launched the program publicly. It was good timing for Australian families who headed into lockdown just four months later. In February 2020, Autism 360 had 18 families in the program and turned over $20,000 a month. In August, 150 families are on the program, and it is attracting $120,000 in income a month.
Today, Autism 360 has a nationwide team of 40 allied health professionals (including 17 staff members), most of whom include occupational and behavioural therapists, speech pathologists, and special educators. Its Facebook group Autism 360 Club is Australia's largest Facebook community of autism families, with 8000 members. In 2019, Autism 360 was awarded the 'Top 50 Companies in Healthcare' by the International Forum on Advancements in Healthcare (IFAH).
Autism 360 has attracted 1024 applications and more than 3000 expressions of interest by families in overseas markets. In February, Ash launched Autism 360 in the US and Canada, leveraging the Delaware office. In 2021, Ash plans to expand the program into the UK. Ash and Shaeri are also have on track to launch an AI-powered Autism 360 app, which will enable autism families from anywhere in the world to self-design and implement strategies to foster their child's development at home. Ash aims to have 10,000 participants globally by 2022.
Ash says: "Autism360 has been established in the Australian market at the right time. The outbreak of COVID-19 – which has fast-tracked the shift to digital – has reinforced many parents' belief that therapy is much more effective when conducted from the home, and with their direct involvement. In fact, the families that have partnered with us during the pandemic have found the program to be so effective that they are extending it another three months. We believe we are on a journey to becoming the 'solution' of choice for autism families across Australia and, hopefully, globally."
In a feature or Q&A, Ash can discuss his personal business journey in more depth, how Autism 360 is providing invaluable support to autism families during the COVID-19 pandemic, and his plans for 2020 and beyond.
[1] In 2013, the 5th edition of the Diagnostic and Statistical Manual of Mental Disorders (DSM) — which is used by diagnosticians in the United States and Australia — removed Asperger syndrome as a diagnosis separate from autism. In 2019, the World Health Organization followed suit, making the same change in their own diagnostic guidelines, the International Classification of Diseases.
[2] Dawson G, Rogers SJ, Smith M, Munson J, Winter J, Greenson J, et al. Randomized controlled trial of the Early Start Denver Model. Pediatrics. 2010; 125 :1–7.