Written by Tess Sanders Lazarus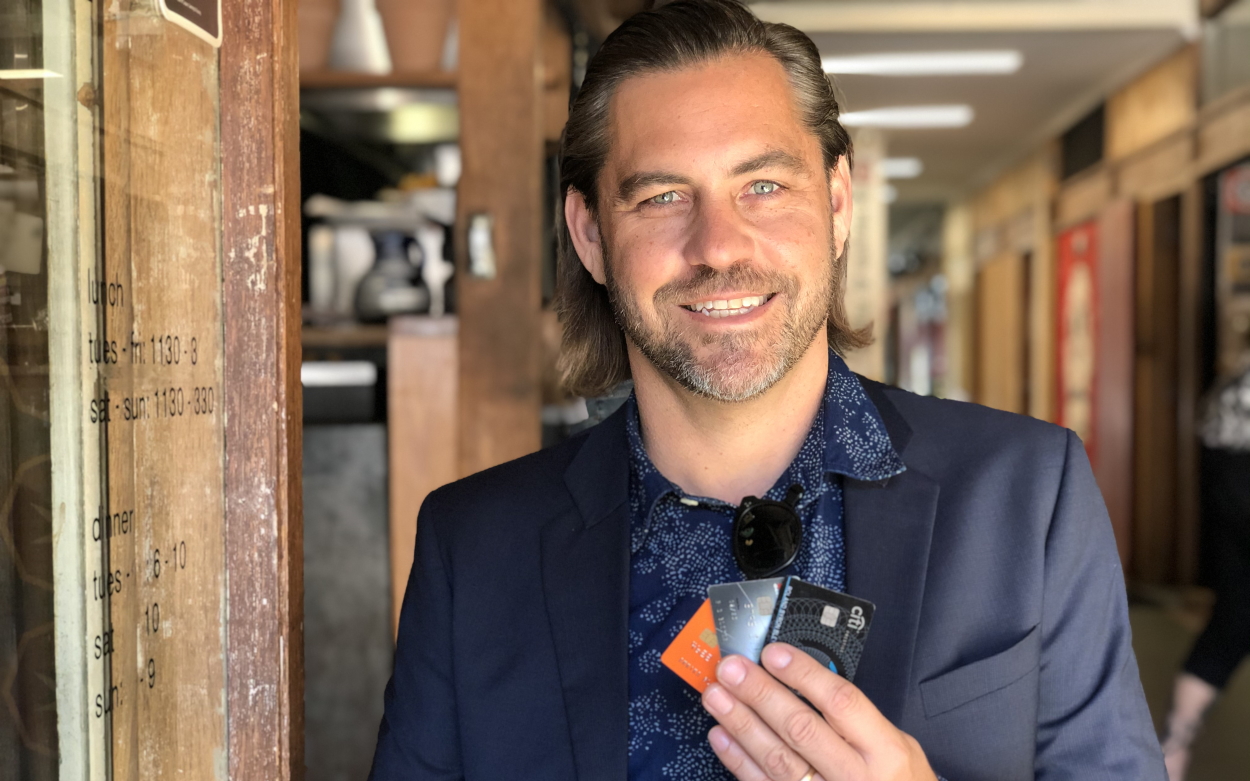 Towards the end of last week, US-based fintech, cred.ai, released a whole new type of credit card experience. 
"If you haven't heard of cred.ai before, you're not alone, as the company claims to have been in stealth mode for the past three years," Roland Bleyer said today. 
Roland Bleyer is the founder of Australia's largest independent and most popular credit card comparison website, creditcard.com.au. He has some important advice for Australians in anticipation of cred.ai's mass release of its revolutionary credit card. 
"At the core of cred.ai's offering is the Unicorn Card Visa credit card, which, when used in conjunction with an FDIC insured deposit account and the cred.ai mobile app, is designed to give users first-of-their-kind controls, convenience, and automatic credit score optimisation," Bleyer added. 
According to Bleyer, the cred.ai claims to guarantee you never pay fees or interest, never overspend, build credit automatically, and spend your paycheck early, with cutting edge tech you can't get anywhere else.
"You are probably wondering who is behind credit.ai.   Along with David Adelman, CEO Ry Brown founded cred.ai three years ago, drawing together a team of hackers, artists, scientists, and recovering bankers.  They also happen to be the founders of ING Direct," said Bleyer. 
Knowing that the banking industry was notoriously difficult to innovate in, Adelman and Brown wanted to push the boundaries to create something that was new and innovative. 
"Aside from Apple Card, released last year, there has been very little innovation in the credit card industry in recent years. So instead of seeking to follow what already existed there, cred.ai's founders have looked to financial technology companies such as PayPal and Venmo for inspiration," Bleyer said. 
According to Bleyer, to get started with cred.ai you sign up for a credit card – the Unicorn Card Visa – issued by WSFS Bank. From there, you agree to let the company's AI manage your spending. As a result, the company promises you will receive all of the cred.ai perks. 
"Like Apple Card, the Unicorn Card is metal, which in itself feels pretty nice. But, what's on offer here goes way beyond looks. What's most impressive about the card is its companion app, which basically allows you access to the card's many futuristic features," Bleyer said. 
"Opening the app, you see one big number. This is the cash you have available to spend. It's not all of your money, or all of your available credit. Instead, it's the money that, after taking into account your regular upcoming expenses, the company's AI believes you can safely part with. So, even if you don't have a head for budgeting, your credit card does.

"As you use your card day to day, the card's AI will automatically pay off your purchases from your bank account. This doesn't happen instantly, or at the end of the month. Instead, it works out when it's best to pay down your spending, taking into account credit utilisation, to help you build your credit score over time.
"So, as long as you follow the rules, cred.ai promises you'll never pay interest or late fees on your credit card. It even goes one step further, saying that if it calculates your available spending incorrectly, and you spend more than you should, it will cover the cost of that overspend. That is a BIG draw card for many and an important piece of psychological and financial insurance."
According to Bleyer, they're a number of other features on offer with cred.ai. 
*    Stealth Cards. With this feature, users can take advantage of a self-destructing virtual card designed for risky transactions, such as buying something online from an e-commerce site you don't quite trust. 
*    Flux Capacitor. Named with Marty McFly in mind, this feature essentially allows users to see into the future so you can spend – or stop spending – accordingly. Users will see future transactions, such as bills that will need to be paid, or a pay slip that is yet to clear.
*    Friend & Foe. With a simple tap on an app, users can trust or restrict transactions with each individual merchant. This could come in handy if you have cancelled with your phone or internet provider, but they keep taking payments.
*    Check Please. Users can authorise a transaction in advance to avoid a potential card decline, eliminating the embarrassment that usually goes along with that.
*    High Security Mode. Users can generate secure finite authorisation windows, allowing transactions to only be approved within that given timeframe.
*    Boring But True. Features that cred.ai terms boring-but-true include 24/7 phone support answered by humans, access to more than 55,000 free ATMs, instant deposits, mobile cheque capture, payroll and other direct deposits two days early, and an on-boarding process that allows users to start spending within minutes of applying.


"As of last week, US users can apply to be part of cred.ai's beta program. On using the card, these beta testers will be given the opportunity to share their view on how advanced financial technology would impact their life goals. Of the users that share their stories, some will be selected to receive US$10,000 from cred.ai to help them reach those goals," Bleyer said. 
"Just like Apple Card, cred.ai's offering is not yet available here in Australia. However, there is hope that the innovation found within these cards could eventually trickle down to Aussie users. While it would certainly be nice to see some of cred.ai's features available here, what we may see first is the expansion of virtual cards within the personal credit card market."
According to Bleyer, a virtual card is basically any card that can be held within a virtual wallet, such as Apple Pay, Google Pay and Samsung Pay. Cardholders then use these virtual cards to pay online, or in-person using a synced device. While we may have what we think of virtual credit cards that we hold in our virtual wallets right now, these are linked to physical cards, so they always have plastic as back up.
"Virtual credit cards are currently on offer to businesses via companies such as DiviPay and Airwallex. Meanwhile, some debit card users at Westpac and P&N Bank can take advantage of virtual card options when they don't want to use plastic. Virtual credit cards, though, are yet to break the personal credit card market," Bleyer said.  
"As with so many things here in the 'Lucky Country', we will simply need to wait for the technology to find its way here. In the meantime, why not check out what's on offer in the world of traditional plastic, with CreditCard.com.au as your guide. Stealth cards may not be an option, but there are some pretty handy features to take advantage of as you wait for more exciting extras to cross the Pacific."
Roland Bleyer is the founder of creditcard.com.au, a website which allows Australians to compare the best deals on credit cards so they can find the one that best suits their needs. Bleyer is considered a credit card expert, and has appeared on TV and various other publications to discuss the credit card industry.